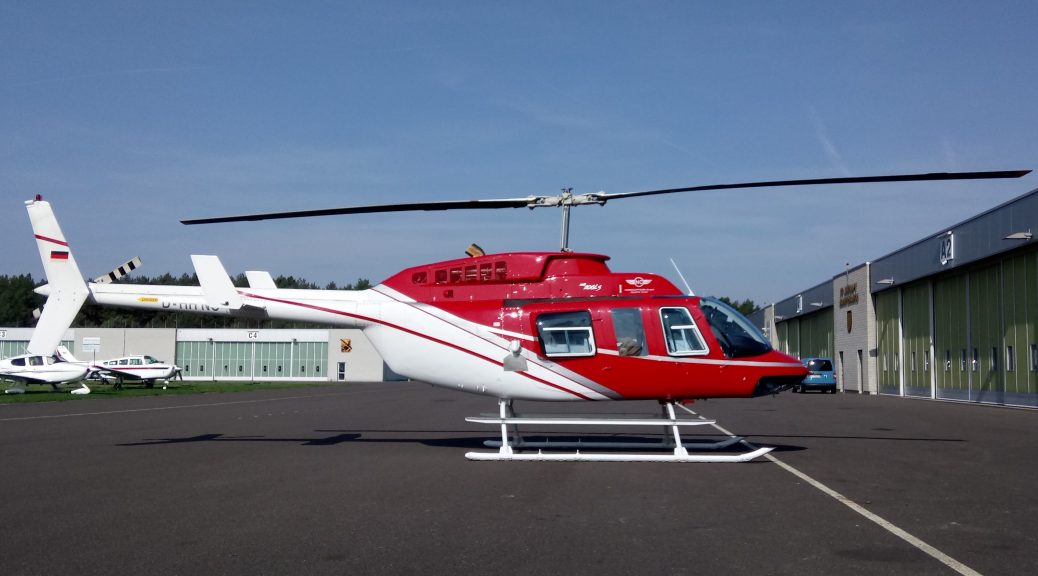 1983 Bell 206L-1 / in excellent condition
1983 Bell 206L-1 / in excellent condition
Details of the 1983 Bell 206 L-1
– Garmin GTX 330 Mode S Transponder
– Garmin GTR 255A Com (8,33khz)
– King KY 196A Com
– NAT AMS 42 Intercom / Audiopanel
– Individual Headphone jacks with PTT and Vox switches all 5 rear seats
– Ameriking 406 ELT
– Avionic console kit
– High skid landing gear
– flight steps
– range extender
– composite baggage door
– baggage wall and floor protectors
– front cabin floor protectors
– front headset brackets
– bleed air heater
– pulse lite landing light
– Digital Volt meter / Clock / OAT
– Dual scale Altimeter mb/inches
– Blade tie downs
and some more options, too many to list.
As option we have the following parts:
– Heli cart/ mover (B206 B/L Models)
– Stretcher
– Dual controls (Pedals, Stick, Collective)
– AV Map EKP IV GPS
– David Clark Headsets
We also have a set of two Bell PN: 206-033-516-101 Flex Assy.
The helicopter is in very good condition, like new paint, red, white, silver, new leather seats, new carpet, interior painted and matched with components, new glass.
Please do not hesitate to ask if you have any more questions.
425.000€ + VAT if applicable